WELCOME HOME!
Most of the Men and Women who serve in our military, start their service at the young age of 18. From there they go through basic training and then specialized training in whatever their job may be. A lot of time the training they receive does not translate into a job in the civilian world. Add to that the stress's of multiple deployments, physical disabilities, and mental issues, and you have the recipe for the growing epidemic of Veteran homelessness.
THIS IS UNACCEPTABLE!
We were founded to help combat this growing epidemic. Sometimes the Veteran does not know where to find help, how to find help, or in many cases may be to proud to ask for help. Instead they may turn to other coping devices that start their downward spiral.
As a society and as the greatest Country in the world, it is unacceptable that we allow this for the MEN AND WOMEN THAT SECURE OUR FREEDOMS.
So to those Men and Women we say:
WELCOME HOME!
You are not alone. WE ARE HERE FOR YOU!
Everyday should be Veterans Day!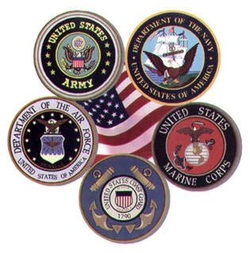 We are located in
Northeast Pa.
But our services are open to
any and all Veterans.
If you are or you know of a
Veteran that needs help,
Contact Us
---
501(c)3 Under the IRS Tax code
Tax ID : 46-1258763